TUNISIA, TOURS OF JOY, HAPPINESS AND FUN.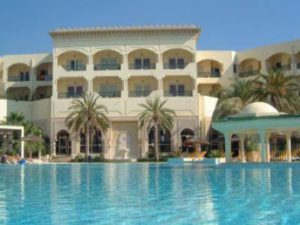 Traveling to Tunisia is always unforgettable. Beautiful beaches, where you can always relax wonderfully, and where 30-35 degree heat feels completely because of the dryness of the African air and the breeze blowing from the sea, wonderful thalassotherapy, which has already become the hallmark of this country, excellent excursions to Carthage, the capital of Tunisia, Sadi Bou Said and the amazing Sahara Desert Safari, all this makes tours to Tunisia very attractive and interesting. But about everything in order …
So, you have decided that all you need for happiness is Tunisia. Note that a visa for this country is not required for Russians, which, given the budget available for a trip here, is an additional and significant advantage. The swimming season lasts in Tunis from May to October, so tours to Tunisia guarantee you a wonderful level of beach holidays at any time from the specified time period, and the resorts of this country – Hammamet, Sousse, Monastir, Mahdia or Djerba Island – hospitably open their arms for you . Which resort to choose is your business, but note in brackets that Hammamet is a respectable rest, Sousse is a youth resort and therefore cheerful and noisy, and its disco Sousa Bora-Bora is the largest open-air disco in Africa, Monastir is rest is budget and not as noisy as in Sousse, which, by the way, is nearby, Mahdia is a rest for lovers of solitude and tranquility, and the island of Djerba is the southernmost resort of Tunisia, which is even warmer than anywhere else in this country, and a couple degrees, but there are fantastic beaches with white sand and rose s flamingo …
So, the resort is chosen, it remains to choose a hotel. When you consider tours to Tunisia and choose a hotel to stay in, you need to keep in mind that hotels in Tunisia are a thing in themselves. It can be written 4 stars, but in fact be at best, "dvushka". Therefore, very carefully read the reviews of travelers when choosing a place to stay, so as not to be mistaken. Of course, it is better to choose hotels from 4 stars in Tunisia, because at least sun beds on the beach and umbrellas will be free in this case, and the level of service that will be provided.
So, the resort, the hotel is selected, you are enjoying the beach holiday in full, but then you get bored. And here you are … of course, you are going on magnificent tours of Tunisia! The most interesting of them are a two-day sightseeing tour of the country with a visit to the majestic Sahara, including camel riding, jeep safaris and other delights, as well as a tour of Tunis-Carthage-Sidi Bou Said. If you didn't listen to the "song of the sands of the Sahara", didn't wander through the ruins of Carthage, didn't take pictures in beautiful Sidi Bou Said, didn't see the Roman Colosseum in Jam, didn't eat thalassotherapy and did not eat couscous and other various goodies of the local cuisine it means that you missed something in Tunisia, you will have to come here again!) But even if you did all this, come here again, for tours to Tunisia are trips for joy, happiness and fun.