WHAT TO SEE IN LVOV AND WHERE IS BETTER TO STAY?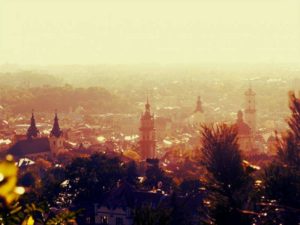 Lviv is a city with a rich history and many cultural, historical and architectural monuments. Thousands of tourists come here every year to stroll through the old squares, visit colorful cafes and restaurants, see firsthand the beauty and greatness of the city of Leo. When planning a trip, many people have a question about where to rent low-cost housing. There are great options on http://day.lun.ua – this is a portal for finding housing for renting for any budget. By setting the necessary parameters on the site, you will receive a maximum of offers to your taste.
THE MOST IMPORTANT SIGHTS
Once you decide on housing, you need to think about the cultural program. The most favorite place of Lviv tourists is the Market Square. It is located in the very center of the city – here is located the Town Hall of Lviv, many national restaurants and pubs, Lviv coffee mine and other interesting places worth your attention.
Not less famous landmark is the Lviv Opera House on Svoboda Avenue. First of all, it deserves your attention due to the unique architecture, not to mention the concert program. Be sure to take the time to attend the performance of outstanding artists.
Dominican cathedral on Museum Square strikes with its scope and architectural delights. This is really an indescribable temple that you need to see with your own eyes. When visiting the cathedral, comes the understanding of the insignificance of the everyday fuss surrounding us. If you want to relax from the city noise, finding a secluded place where you can be alone with yourself, the Dominican Cathedral is what you need.
If you are planning a trip in the spring, be sure to visit the High Castle Park, which is the national treasure of Ukraine. The garden and park area consists of two terraces, there are a lot of beautiful plants, in the green of which its entire area literally sinks.
ENTERTAINMENT
Tired after a walk, you probably want to eat. There are plenty of places with delicious national cuisine in Lviv. That only cost its many coffee shops and themed restaurants. "Under the blue bottle", "Krivka", "Coffee manufactory", "Gasova lamp" and other establishments warmly welcome visitors, treating them with delicious dishes and various drinks.
Now, when you know where to settle, and what to have fun, do not delay the trip to Lviv in the closet!