ALL TRUTH ABOUT CARPATHIANS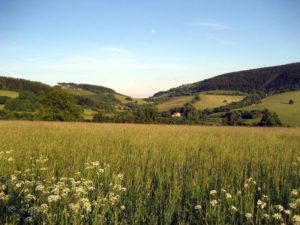 The Carpathians attract with unique beauty and greatness, but also amaze with an abundance of myths and legends about themselves. What is true, and what is false – let's try to figure it out so as not to mislead the thirsty new sensations of tourists.
MYTH: IN THE CARPATHIANS DOESN'T LIKE RUSSIAN-SPEAKING
It is widely believed that in the Carpathians they dislike those who speak Russian, and it doesn't matter whether the Russians or the locals, which in itself is the main delusion – indeed, today the tourism in the Carpathians is developing at a rapid pace, and the locals are very positive about their guests, regardless of nationality, race or religion.
Ordinary hard-working people live here, and if a visitor is cultural and respectful, they will also treat him.
And therefore, you can safely get ready to go, to enjoy a great vacation and local hospitality.
TRUTH: FREQUENCY WAIT IN THE CARPATHIANS
And it is true. However, the weather is very changeable, and the sun can change the rain several times a day. You do not have time to be upset by rain, as the mood rises from the bright sun and blue sky. The most comfortable time for hiking in the Carpathians is the end of summer, when rains are unlikely, and you can wander for a long time along the mountain paths and inhale healing air.
TRUTH: CARPATHIANS ARE VERY FERTILIZED
But with this thesis is difficult to argue. The abundance of rain generates a riot of herbs, a variety of mushrooms and wild berries growing in ecologically clean places.
If, for example, the Crimean territory begins to dry from the lack of moisture and acquire a reddish tint since May, in the Carpathians everything is the other way around – colors and shades are becoming richer and more beautiful from spring to autumn.
And the discharged clean mountain air at first may even cause dizziness among the megalopolises who are used to gas pollution.
TRUTH: AUTHENTIC CULTURE REMAINED IN CARPATHIANS
The uniqueness of the culture of western Ukraine is most clearly seen in the Carpathians. This is manifested in everything: how and in what language the locals speak, how they dress, what objects they use in everyday life, what dishes and how they cook, what songs they sing and dance they dance.
By the way, there is no political motivation and imposition of nationalistic ideas in this – it is just in the Carpathians that people love their country very much and respect the traditions of their ancestors.
And the Carpathians are great for spending time with benefit – here you can descend and climb over the curb terrain, admire the majestic landscapes, recharge your batteries of the mountains, feel the delight and joy of life.