MAIN FEATURES OF PHUKET HOUSE RENT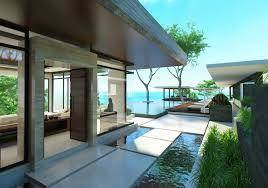 Among all the Thai islands, Phuket is considered the most convenient and adapted for a comfortable holiday for tourists with different needs. Therefore, many of them come here for several months to enjoy the mild climate, luxurious beaches and plenty of entertainment.
The best option for housing for long-term accommodation are villas, which have many important advantages in front of apartments, hotel rooms and bungalows. First of all, it is about privacy and silence, since such housing is mainly intended for clients who prefer to relax away from the hustle and bustle. In addition, renting a villa in Phuket is sometimes easier than booking a hotel room, because many lonely people and spouses come to Thailand who prefer to choose hotels, bungalows and condos (apartments). Another important advantage of the villas is the fact that their owners tolerate pets, while the hotel pets may simply not be allowed.
FACTORS AFFECTING THE COST OF VILLA RENTALS
The term of employment. Most often, this factor influences the price, because Thais tend to long-term cooperation. They are ready to make a good discount for those who rent their house for several months or a year, and are reluctant to rent it daily, wringing high prices. For example, if a guest rents a villa for 3-6 months, it may cost him 400 EUR, and for a tourist who came for a few weeks, this house will have to be rented for an amount that is about 2.5 times larger.
Location The most expensive villas are located near the coast, which can be reached in a couple of minutes. Cheap options are usually offered in Thai villages (mubanah), also standing near the sea (about 15-20 minutes walk).
Seasonality. Renting a house in Phuket in winter time is 2-3 times more expensive than in summer, because with the onset of cold weather, many Russian tourists move to warm Thailand for several months.
Area and arrangement. The larger the villa and the better it is equipped and renovated, the more expensive it is. If you want to save money, you should choose an option with a small number of rooms and minimal furnishing.
Owner. The human factor that is triggered in relation to real estate on the principle of "mine" plays a very important role, although many do not take it into account. In fact, much depends on the owner, because he can perceive his villa as a luxury apartment, despite the opinion of the guests.